Enter your email and we'll send you a link to reset your password.
Enter your new password below.
Artist Biography
Dr. Angie Butler is an artist and Senior Research Fellow at the Centre for Fine Print Research (CFPR) at UWE, Bristol, UK. She has a particular interest in cultural discourse in print and artist-publishing and the practitioner's experience of working in studios and individual spaces. Angie contributes articles to the journal 'Printmaking Today', and has recently published in 'Arts' (open access journal from MDPI). Her work also features in, 'For the Love of Letterpress' by Cathie Ruggie Saunders and Martha Chiplis, published by Bloomsbury (2019). She has given recent papers/presentations at, Shout Out: community intervention, independent publishing and alternative distribution (Minneapolis), Letterpress Printing (Leeds) Turn the Page (Norwich), and Letterpress Printing, Past Present, Future, (Bath) and currently has work in a USA touring exhibition, The Idaho Booker's Dozen (2019-20). Her own artwork is held in a number of special collections such as Tate, London and the Yale Centre for British Art, USA.
Artist bio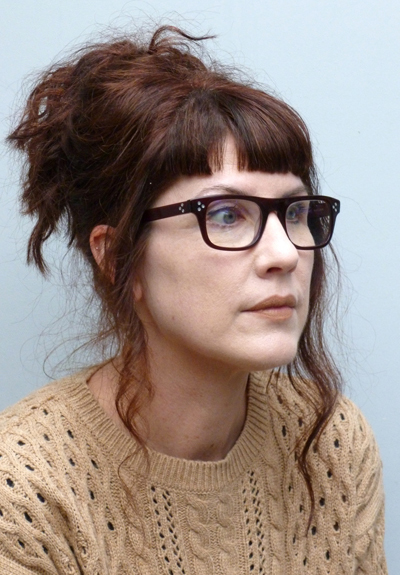 Angie Butler
Artist, Researcher
CFPR, UWE, Bristol